Mobile Mammography Campaign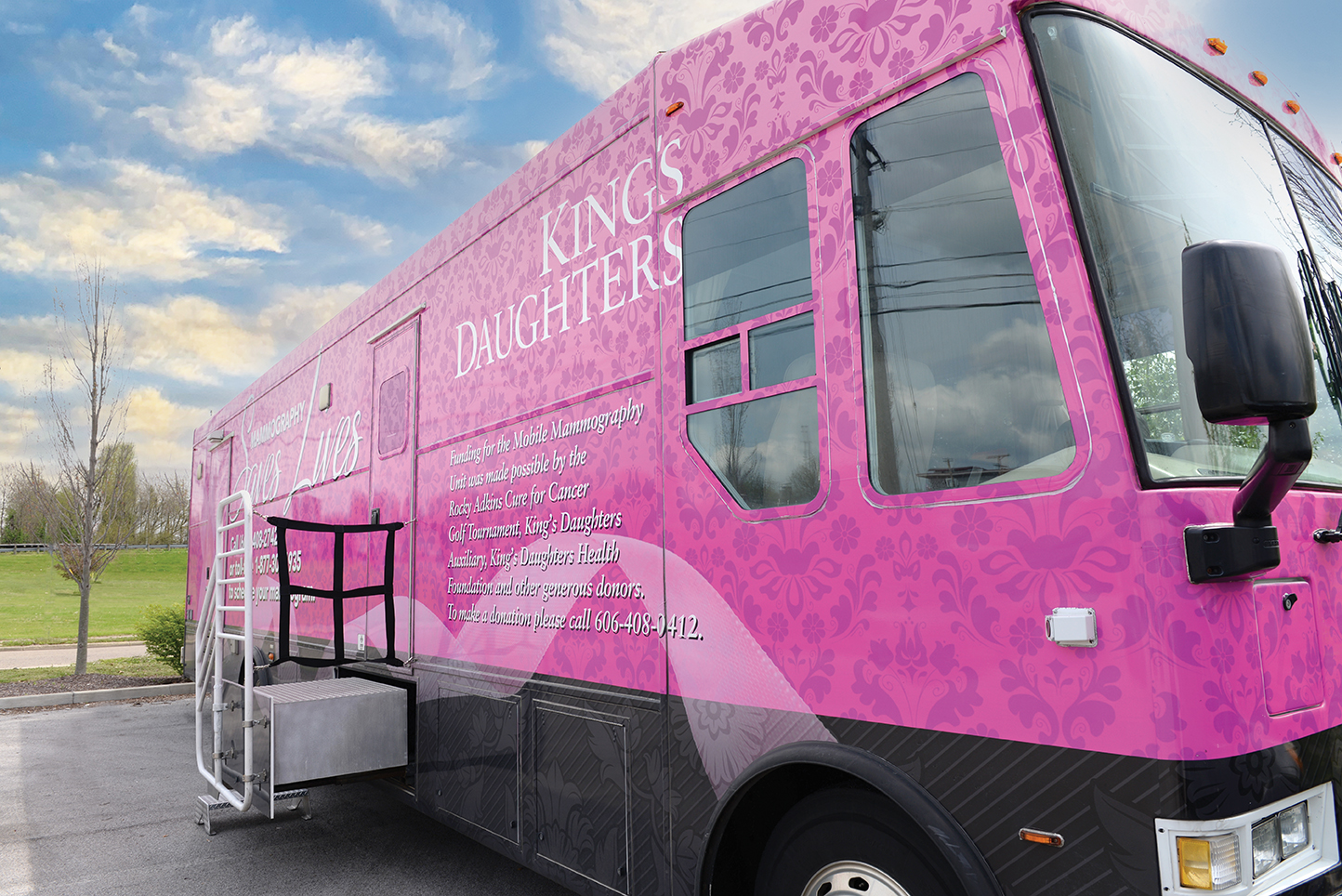 Our mobile unit is one of only four in the state of Kentucky. Yet the demand for mammography services is extremely high. We have offered mobile mammography on our existing mobile unit for more than 13 years. Originally purchased in 2008, our unit has over 195,682 miles! In the past two years, King's Daughters has installed state-of-the-art 3D equipment on the unit, but the unit itself has reached the end of its useful life. Averaging 10-14 patients a day, you can imagine how inconvenient this is for our patients. Therefore, it is time for a new unit and we need your help!
With your generous donation, we can raise $500,000 to purchase a new unit that will continue providing lifesaving care and access in rural communities.
Donate Now!
A Donation with Name Recognition
A donation of $1,000 or more will receive name recognition on the mobile unit itself and will be visible every time the unit is on the road. The name can be an individual, business or in memory of someone you love.
Donor Levels
Diamond: $50,000+
Platinum: $25,000
Gold: $10,000
Silver: $5,000
Bronze: $1,000
Every donation big or small helps to save lives and support our mission!
Donate Now!