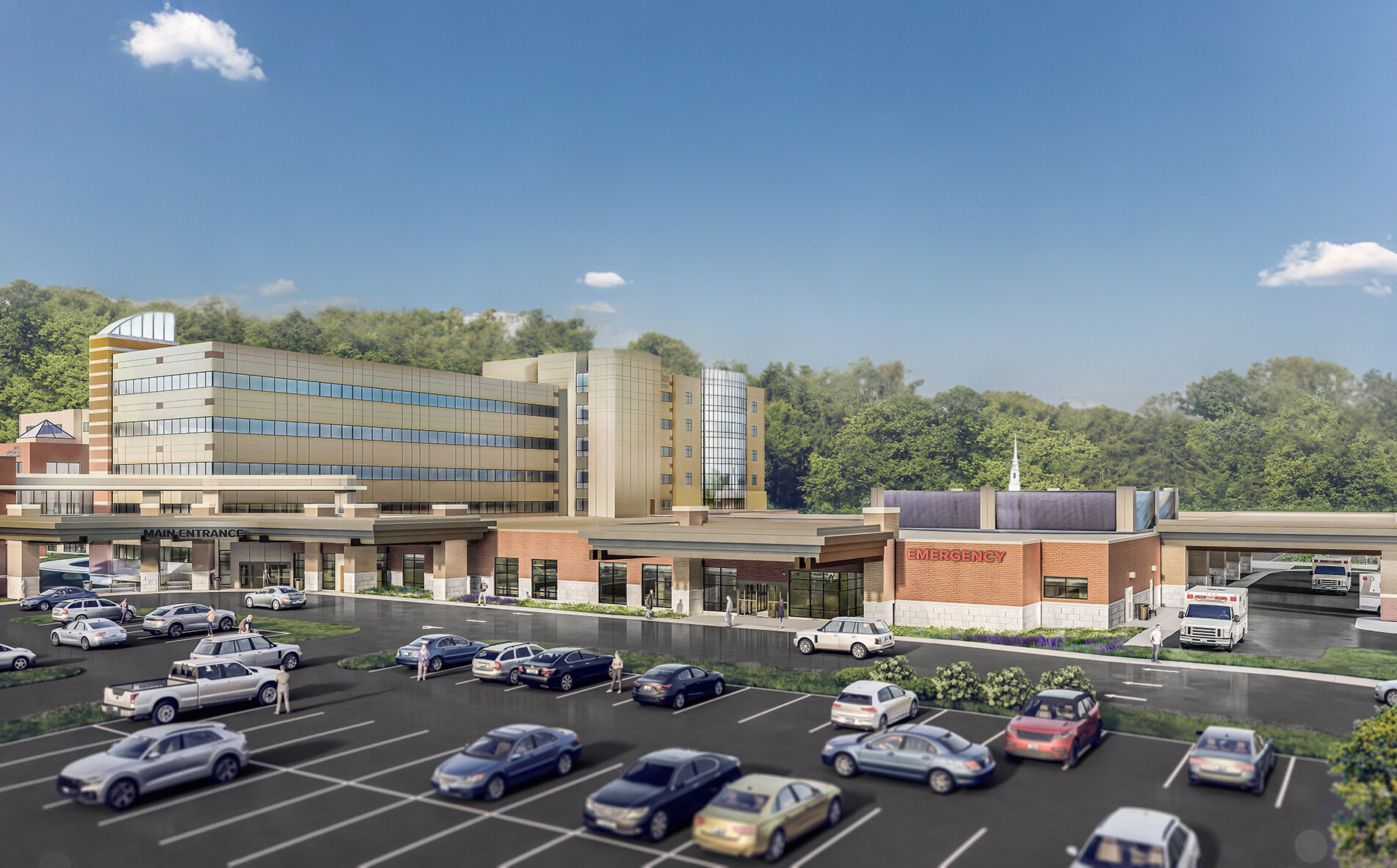 New Emergency & Imaging Departments coming to King's Daughters
King's Daughters is pleased to announce that construction is underway on a new emergency department and imaging facility, opening in 2025!
With an estimated cost of $100 million, the emergency and imaging departments will improve King's Daughters ability to provide timely, efficient, and effective care; and support a more vibrant, healthier Ashland.
Improved Access to Care
Because of an increase in emergency care visits over the last several years, it was vital that King's Daughters develop a facility that would help us better care for our patients and their families.
Care teams will be able to diagnose and treat emergency needs with improved access to crucial diagnostics, such as CT scanners, EKGs, and laboratory services.
The emergency department and imaging facility will include:
75 exam rooms and/or treatment spaces, including rooms designed for treating patient specialty care needs such as trauma, pediatrics, bariatrics, and behavioral health.
Separate, covered ambulance entrance with triage bays
Separate entrance for patients being brought in by law enforcement officers
Private behavioral health patient entrances and treatment areas
Dedicated work area for EMS and law enforcement officers to complete documentation
New hospital main entrance
New lobby to connect ED, Medical Plaza A & B, Outpatient Surgery, and Patient Tower 2
What You Can Expect
Coming to our campus will look a bit different over the course of this project. We want to make sure your visit, whether as a patient or loved one, is as stress-free as possible.
Download this map for our most recent parking, traffic, and entrance updates.
​
​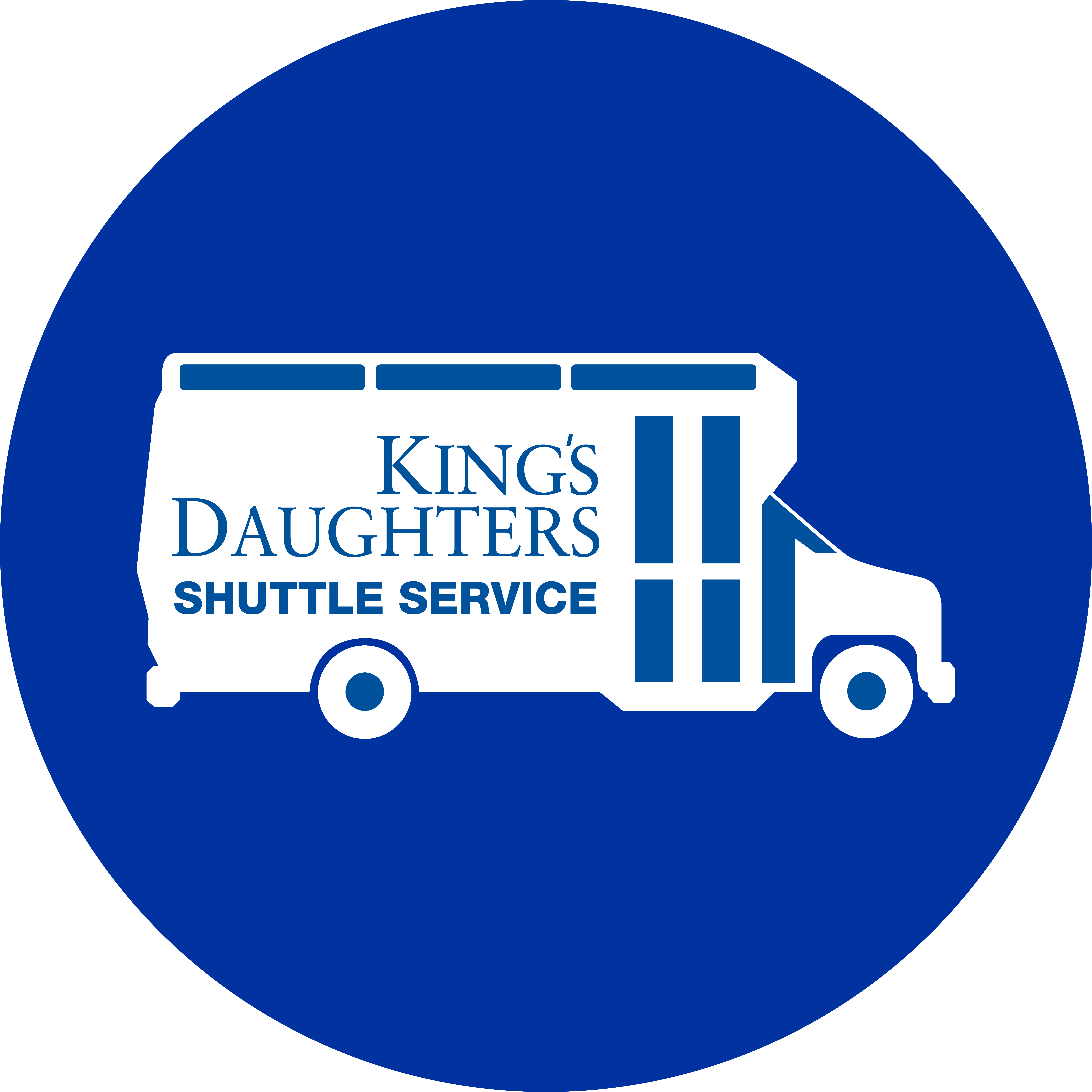 ​
​​​​
Free on-campus shuttle service is available 24/7! Call (606) 408-0454 for pickup.
Effective Monday, Oct. 23, the Medical Plaza Circle will permanently close.
View the map for Medical Plaza A & B and Outpatient Surgery Center entrances
Medical Plaza A
Entrance will relocate to the Atrium Entrance between Parkview Patient Towers 1 & 2
Medical Plaza B
Enter via the street-level covered walkway or the second floor skybridge at the 24th Street garage
Access between Medical Plaza A & B near Wendy's and the Family Pharmacy will be closed during construction
Outpatient Surgery Center
Arrival and dismissal will be at the 23rd Street door with curbside drop-off/pick-up.
Construction Site, October 2023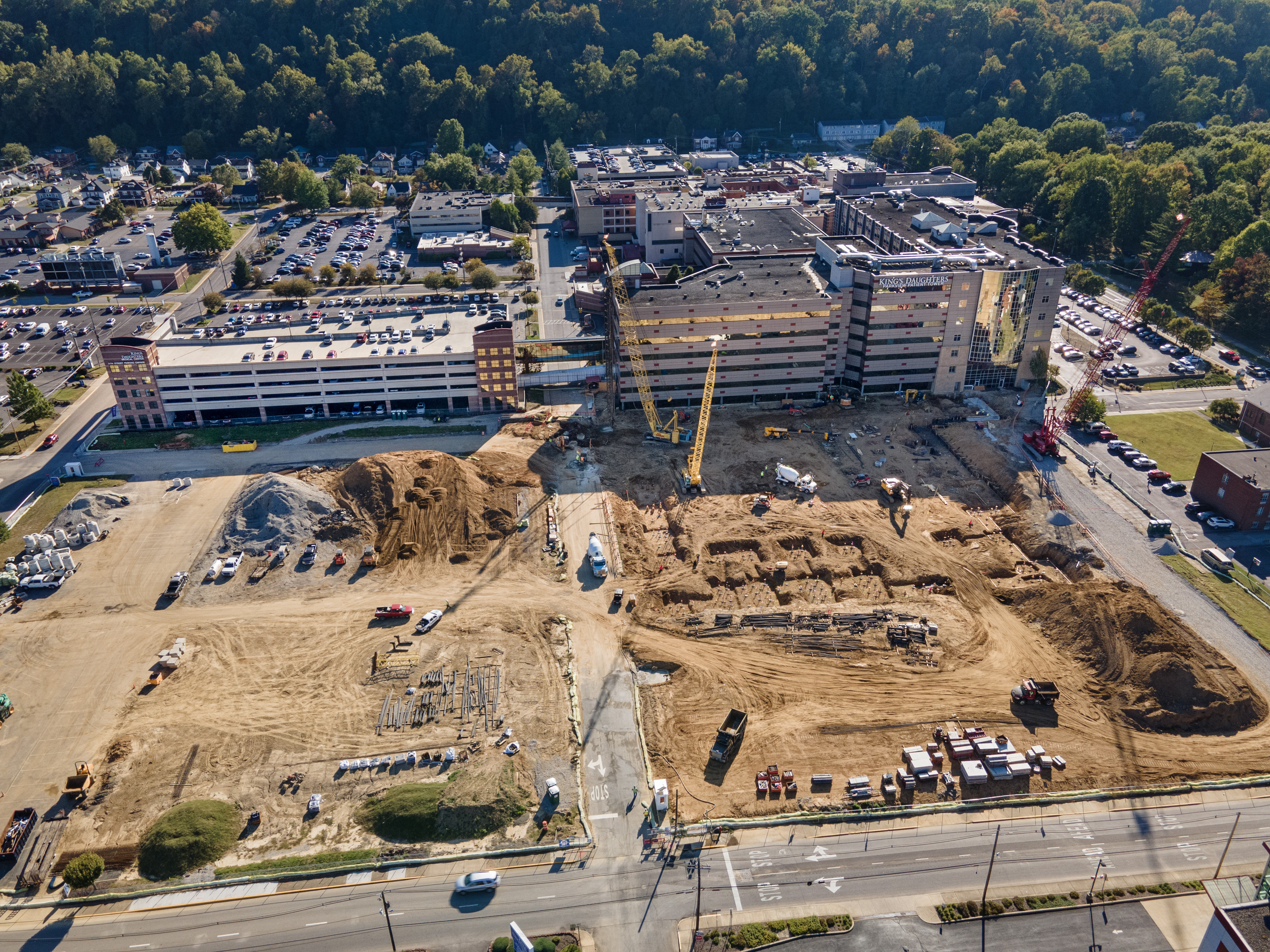 ​