Health Foundation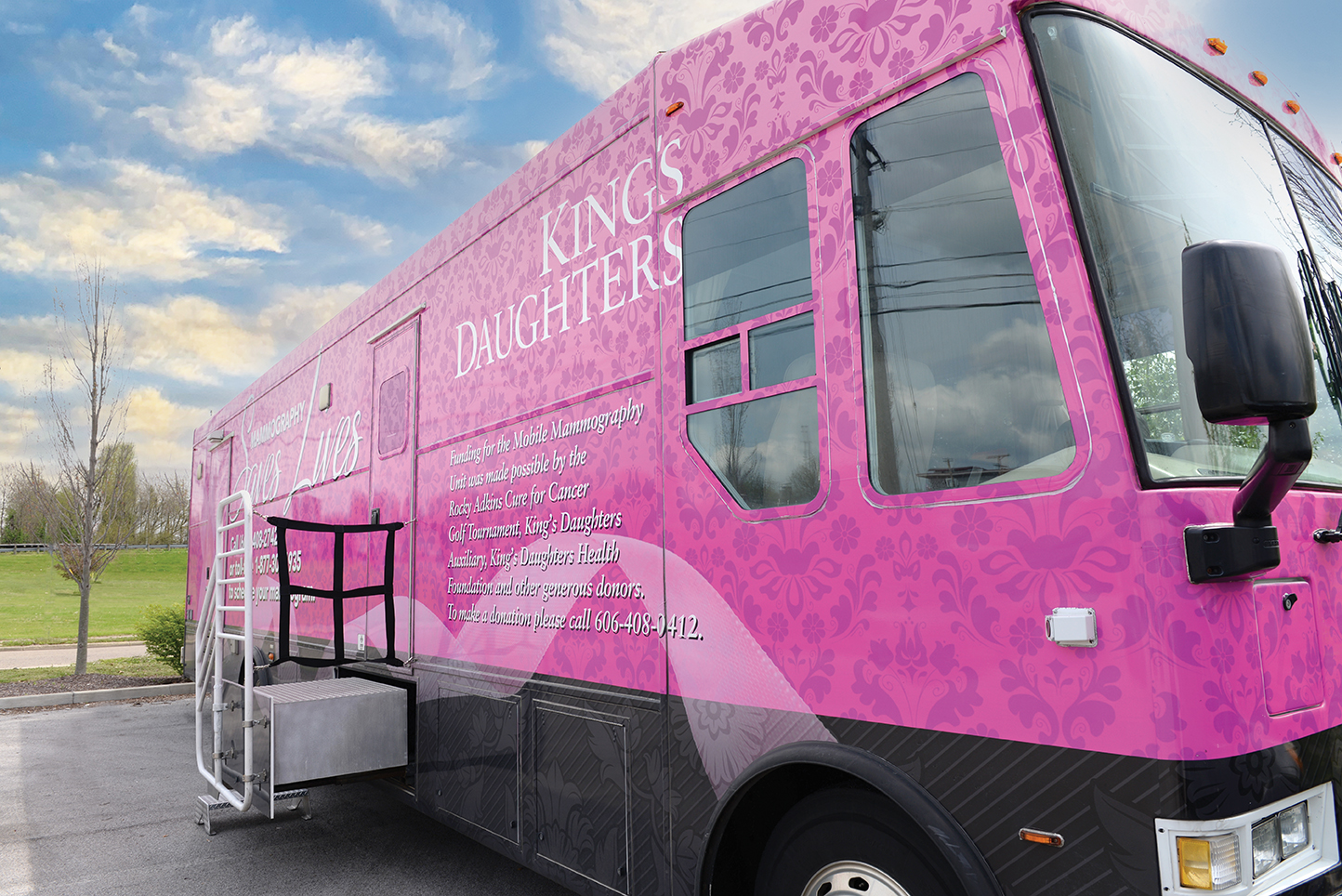 Help us raise money for a new mobile mammography unit
In the U.S., 1 in 8 women will develop breast cancer; early detection through screening mammography can be lifesaving. King's Daughters makes it easy for women to have a 3D screening mammogram through our mobile mammography program. Our mobile unit travels throughout 10+ counties in eastern Kentucky and southern Ohio, providing access to 3D screening mammography to women who might not otherwise be able to receive the service.
Our mobile unit is one of only four in the state of Kentucky. Yet the demand for mammography services is extremely high. We have offered mobile mammography on our existing mobile unit for more than 13 years. Originally purchased in 2008, our unit has over 195,682 miles! In the past two years, King's Daughters has installed state-of-the-art 3D equipment on the unit, but the unit itself has reached the end of its useful life. Averaging 10-14 patients a day, you can imagine how inconvenient this is for our patients. Therefore, it is time for a new unit and we need your help!
With your generous donation, we can raise $500,000 to purchase a new unit that will continue providing lifesaving care and access in rural communities.
Donate Now!