Health Risk Assessments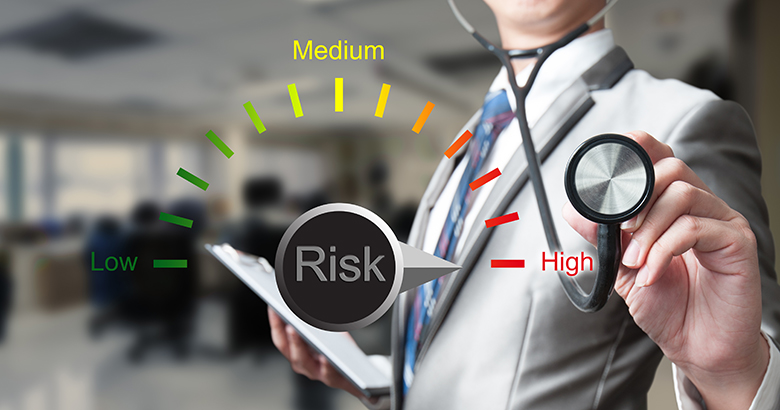 Your health is one of the most important things you own! Taking good care of your health includes being aware of your risk of developing certain conditions or illnesses, taking steps to reduce your risk, preventive screenings and tests, and having a primary care provider who can help you.
At King's Daughters, we want to be with you every step of the way! We're pleased to provide online health risk assessments that allow you to learn more about yourself ... and things you can do to stay healthy!
Breast Cancer Risk Assessment
Our breast cancer risk assessment will help you find out and suggest ways you can reduce your risk. The assessment is free and confidential. Click here to take the Breast Cancer Risk Assessment.
---
Colon Cancer Risk Assessment
Colon Cancer is one of the leading causes of cancer death in the United States. Do you know what your risk is? When you should start screening? Things you can do now to reduce your risk? Take our free health Colon Cancer Aware Risk Assessment and get answers!
---
Heart Disease Risk Assessment
King's Daughters has partnered with HealthAware, one of the nation's leading providers of online health risk assessments, to provide HeartAware to our communities. HeartAware is based upon the groundbreaking Framingham Heart Study, a project of Boston University and the National Heart, Lung and Blood Institute. To take the HeartAware Risk Assessment, click here.
---
Joint Health Risk Assessment
Joint pain is common as we get older. Everyday wear and tear over the years, as well as arthritis and injuries, can contribute to joint problems. Our Joint Health Risk Assessment enables you to take control of your health and protect your against arthritis and other joint disorders.
---
Prostate Cancer Risk Assessment
Did you know that 1 in 9 men will be diagnosed with prostate cancer during his lifetime? Our prostate cancer risk assessment will help you evaluate your personal risk and suggest ways you can reduce your risk. The assessment is free and confidential. Click here to take the Prostate Cancer Risk Assessment.
---
Stroke Risk Assessment
Each year, 795,000 Americans experience a stroke - 610,000 of these occurring among people who have never had a stroke before. Stroke is the leading cause of disability in the U.S. and is responsible for 1 in every 20 deaths each year.
Nearly a quarter of all strokes occur among people who have had a stroke previously. The risk of having a first stroke is nearly twice as high for Blacks as for whites, and Blacks have the highest death rate due to stroke. Our StrokeAware Risk Assessment can help you gauge your risk and provides suggests ways you can reduce it.
---
Vascular Disease Risk Assessment
Inside you are thousands of miles of arteries, veins and capillaries that deliver blood, oxygen and needed nutrients to every part of your body. You may know it as your circulatory system, but the medical term for this network is the Vascular System. Just like other parts of your body, the vascular system can become damaged or diseased. Unfortunately, it's not always obvious that you have a problem. Our Vascular Disease Risk Assessment will help you identify whether you are at risk for the disease and provide suggestions on what you can do to to maintain or improve your circulatory health. Click here to take the Vascular Disease Health Risk Assessment.
---
Lung Cancer Risk Assessment
One in 15 Americans will be diagnosed with lung cancer. In our area, the rates are even higher. Lung cancer is most treatable when it is discovered early. Click here to take the Lung Cancer Risk Assessment.
---
GERD Risk Assessment
Frequent heartburn could be a sign of something more serious: an esophageal disorder called gastroesophageal reflux disease (GERD). With GERD the contents of the stomach reflux, or leak, back up into the esophagus, causing irritation. This can lead to indigestion, chest pain, difficulty swallowing, hoarseness and chronic cough.
Left untreated, the lining of the esophagus can become irritated and begin to resemble the stomach lining, a condition known as Barrett's esophagus, a risk factor for esophageal cancer. Click here to take the GERD Risk Assessment.