KDMC's Pregnancy and Infant Loss Support Group sponsors Butterfly Release and Prayer Ceremony
Category: News
Posted On:
Written By:

Tammi Holbrook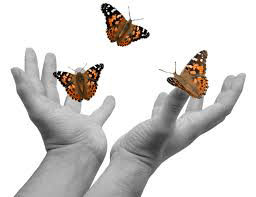 King's Daughters Pregnancy and Infant Loss Support Group invites families who have experienced the loss of an infant during pregnancy or following birth to participate in a butterfly release and prayer ceremony at 2 p.m. Saturday, May 9, at the Ashland Central Park fountain.
Each participant receives a butterfly to release in memory of the child. There is no charge to participate. Reservations are requested but not required. Please call (606) 408-2152 to RSVP or for more information.
About the Support Group
The Pregnancy and Infant Loss Support Group meets on the second Thursday of each month at 7 p.m. in the KDMC Health Education Center (lower level of the Lexington Avenue parking facility). New members are always welcome.