KDMC welcomes hospitalist Padma Venkatraman, M.D.
Category: News
Posted On:
Written By:

Tammi Holbrook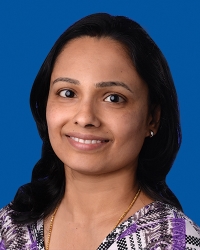 King's Daughters welcomes Padma Venkatraman, M.D., to its team of hospitalists who treat inpatients at King's Daughters Medical Center.
Venkatraman earned her medical degree at Bangalore Medical College, Rajiv Gandhi University of Health Sciences, Bangalore, India. She completed residency at Marshall University Joan C. Edwards School of Medicine, Huntington, W.Va.
Hospitalists are healthcare providers who dedicate most of their career to the care of hospitalized patients. They focus on clinical management, quality of care and patient safety within the hospital setting.