Boyd County Farmers Market coming to King's Daughters
Category: News
Posted On:
Written By:

Tammi Holbrook
The Boyd County Cooperative Extension office's Farmers Market is coming to King's Daughters campus on Thursdays beginning June 11 from 2 to 9 p.m. The location is 24th Street and Bath Avenue, where the Medical Center has established a large tent for the weekly market.
"We're excited to be a partner with the Boyd County Extension Office, which runs the Farmers Market," said Tom Dearing, Marketing/PR director at King's Daughters. "Having fresh vegetables and other locally grown food available every week is a huge benefit to downtown Ashland. We're proud to support locally grown food and our local farmers."
The market is open to everyone. Participating farmers will accept senior and WIC vouchers. For King's Daughters team members, payroll deduction is available.
The Kentucky Department of Agriculture says the demand for affordable, fresh, local and healthy foods is growing. With more than 159 successful farmers markets across the Commonwealth, spanning over 106 counties and 2,500 vendors, farmers markets and direct-to-consumer marketing are great ways to meet that demand.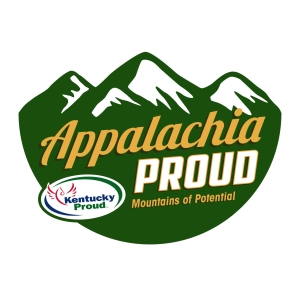 Farmers markets across Kentucky are part of the Department of Agriculture's Appalachia Proud: Mountains of Potential initiative. This new Kentucky Proud regional brand celebrates the innovation and entrepreneurial spirit of the region while at the same time honoring its traditions. The logo enables consumers all over the world to immediately identify a quality product from eastern Kentucky, whether it is a jar of jelly, cut of beef or a basket of apples.
The Farmers Market gets off to a good start at the June 5 First Friday event in downtown Ashland. The market also will continue at its location at Fannin Motors on U.S. route 60. The Fannin Motors location begins Saturday, June 6, and will be open every Wednesday and Saturday from 8 a.m. to 2 p.m. or sell out.
The Farmers Market in Boyd County operates from early June to October every year. The Boyd County Cooperative Extension is a part of the University of Kentucky's and Kentucky State University's off-campus information network.