King's Daughters welcomes physician assistant to its medical staff
Category: News
Posted On:
Written By:

Tammi Holbrook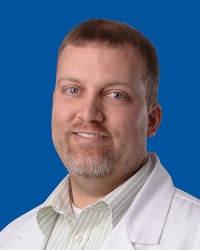 King's Daughters welcomes physician assistant Kyle Gibson to its medical staff at River Cities Bone and Joint, joining orthopaedic surgeon Joseph Leith, M.D.
Gibson earned his Master of Science in Physician Assistant studies from the University of Kentucky and is board certified by the National Commission on Certification of Physician Assistants.
A physician assistant obtains patient histories, performs physical examinations, diagnoses illness, develops treatment strategies, orders and interprets lab tests, counsels patients on preventive health, performs various medical procedures, assists in surgical operations, and, has prescriptive authority.
River Cities Bone and Joint is located at 1000 Ashland Drive, Suite 103, Ashland and can be reached at (606) 324-0097.