Welcome ob/gyn Thomas Mahoney, M.D.
Category: News
Posted On:
Written By:

Tammi Holbrook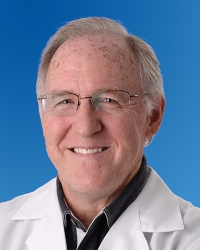 King's Daughters welcomes obstetrician/gynecologist Thomas Mahoney, M.D., to its medical staff. Dr. Mahoney joins Ashland Center for Women's Health and colleagues Tony Dotson, D.O., and Brian Frederick, M.D.
Mahoney earned his medical degree from the University of South Dakota School of Medicine. He completed transitional residency at McKennan Hospital, Sioux Falls, S.D., and obstetrics/gynecology residency at St. Joseph Hospital, Milwaukee, Wis. Mahoney is board certified by the American Board of Obstetrics and Gynecology.
New patients are welcome. Ashland Center for Women is located at King's Daughters Medical Plaza A, 617 23rd St. For more information, please call (606) 325-6888.