King's Daughters stroke program earns national certification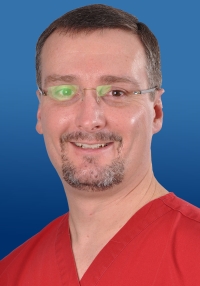 King's Daughters has once again received certification as an Advanced Primary Stroke Center from The Joint Commission, based on the results of an onsite survey in October.
King's Daughters stroke program has been continuously certified since 2010. Interventional radiologist Wes Lewis, M.D., leads the stroke program. Also participating in The Joint Commission accreditation visit were Megan Rudinsky, D.O., neurologist; Stacy Caudill, M.D., hospitalist; Stacy Patrick, chief nursing officer; Mona Thompson, chief compliance officer; Jason Blevins, ED director; Polly Hunt, stroke program coordinator; and Ryan Ison, service line director.
The mission of our stroke program is to reduce the risk and morbidity of cerebrovascular disease through multidisciplinary efforts in education, prevention, diagnosis, rapid response, evidence-based treatment and rehabilitation.