Welcome to anesthesiologist George Ginter, M.D.
Category: News
Posted On:
Written By:

Tammi Holbrook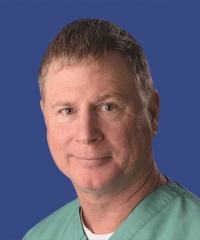 King's Daughters welcomes anesthesiologist George Ginter, M.D., who joins Riverside Anesthesia, providing services at the medical center.
Ginter earned his medical degree from the University of Kentucky College of Medicine, Lexington. He completed residency at the University of Louisville, Louisville, Ky. Ginter is board certified by the American Board of Anesthesiology.
An anesthesiologist is a physician who administers and monitors anesthesia to sedate patients for surgery, ensuring their comfort and safety throughout the procedure and during post-surgery recovery.