KDMS-Neuromedicine welcomes nurse practitioner
Category: News
Posted On:
Written By:

Tammi Holbrook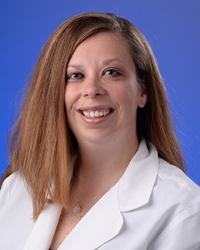 King's Daughters Medical Specialties – Neuromedicine welcomes nurse practitioner Jessica Slone, joining neurologist Megan Rudinsky, D.O., Omar Elghawanmeh, M.D., and nurse practitioner Katie Bazell.
Slone earned her Master of Science in Nursing, Family Nurse Practitioner degree from DeVry University, Chicago, Ill. She is board certified by the American Academy of Nurse Practitioners.
A nurse practitioner is a registered nurse with advanced training in diagnosing and treating illness. Nurse practitioners prescribe medications, treat illness, and administer physical exams.
The practice is located at 617 23rd St., Suite 6, Ashland, Ky., and can be reached by calling (606) 408-2820. Physician referral is required. Second opinion consultations are welcome.
KDMS - Neuromedicine diagnoses and treats disorders of the brain, spinal cord, peripheral nerves and related structures using medication, rehabilitation therapies and other approaches. Conditions treated include:
Alzheimer's disease
ALS (Lou Gehrig's Disease)
Bell's Palsy
Concussions
Epilepsy and seizure disorders
Injuries to the brain and/or spinal cord
Movement disorders
Multiple sclerosis
Parkinson's disease
Peripheral nervous disorders
Sleep disorders
Stroke