Welcome to cardiac imaging specialist Arash Seratnahaei, M.D.
Category: News
Posted On:
Written By:

Tammi Holbrook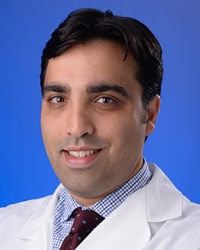 King's Daughters Medical Specialties – Cardiology welcomes cardiac imaging specialist Arash Seratnahaei, M.D., to its team at 613 23rd St., Suite 230, Medical Plaza B, Ashland, Ky.

A cardiologist, Seratnahaei specializes in advanced cardiac imaging, including echocardiography, cardiac CT and cardiac MRI. These advanced imaging tests allow heart problems to be detected using minimally invasive techniques. Seratnahaei is board certified by the National Board of Echocardiography and the Certification Board of Nuclear Cardiology.

In addition to the Ashland office, he will see patients in Grayson, Olive Hill and Vanceburg.
Seratnahaei earned his medical degree from St. George's University School of Medicine, Grenada, West Indies. He completed residency at the University of Kentucky Department of Internal Medicine, Lexington, Ky., and completed fellowships in adult cardiovascular medicine and advanced cardiovascular imaging, also at the University of Kentucky, Lexington.
Patients are seen by physician referral. Second-opinion consultations are welcome. For more information, please call the practice at (606) 324-4745.