Carter County Schools, King's Daughters partner for school-based medical care
Category: News
Posted On:
Written By:

Tammi Holbrook
Students, faculty and staff at Carter County Schools will have access to on-site healthcare beginning in August 2016 thanks to a new partnership with King's Daughters Health System. The new initiative, Walk-In Care for Schools, brings a dedicated medical provider to school systems. The on-site provider can help adults and students by promoting physical, mental, social and emotional health for children, families, and faculty. The results can be healthier kids and adults, along with:
fewer missed school days
fewer missed work days for parents
faster access to appointments and care
a decrease in emergency room visits
better management of chronic diseases
improved academic performance
Physician assistant Leslie Elliott, PA-C, and a nurse will provide care exclusively for 10 school locations in Carter County, which includes more than 4,500 students and 500 faculty and staff. The program's medical director is Grayson pediatrician Jonathan Maynard, M.D.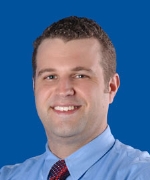 The Walk-In Care team will visit every school regularly. They also will be available to every school at any time through a secure telemedicine link. As part of the program, King's Daughters is providing telemedicine stations for every school.

For Carter County students to access the system, parents can complete a patient packet giving the Walk-In Care team permission to treat the student. On-site care also will be available to the faculty and staff. The care is billed to each patient's insurance, just like a regular visit to a physician's office.

About Walk-In Care for Schools

Walk-In Care for Schools is something new from King's Daughters. It's part of our My Health Solutions program, which features several customizable facets schools and workplaces can use to create a health solution that is right for them. The components work as a whole, or as individual parts. Our goal is to collaborate with school systems to provide the best care for students, faculty and staff.

If you are part of a Tri-State area school system and interested in the program, contact:

Jamie Fannin, Business Development director
(606) 408-0408 or (606) 922-3818

Kayla Murphy
606) 408-9506 or (606) 483-0306