Center for Advanced Imaging celebrates 10 years with open house
Category: News
Posted On:
Written By:

Jennifer Fields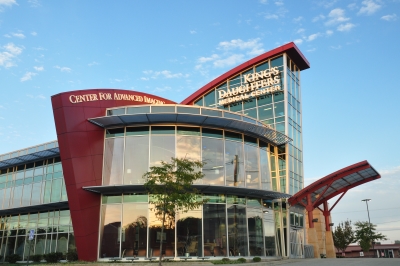 King's Daughters Center for Advanced Imaging is celebrating its 10th anniversary with an open house, screenings, refreshments and giveaways!
The open house will be 4 to6 p.m. Tuesday, June 21. The Center for Advanced Imaging is located at 225 Central Ave., Ashland.
Those who attend can:
Tour the Center, meet the team and learn about CT, ultrasound, MRI and diagnostic imaging.
Visit our Breast Care Center and our Women's Boutique (free bra fittings by our certified fitter).
Learn about the latest advancement in the early detection of lung cancer — low dose CT. LDCT has proved effective at uncovering lung cancer earlier, leading to better outcomes for those considered to be at high risk for the disease.
Free carpal tunnel syndrome screenings will be provided. No appointment is necessary.
Vascular Disease Screenings are available 4 to 7 p.m. Tuesday, June 21. Cost for the series of tests, which includes an ankle-brachial index study and ultrasound exams of the carotid arteries and abdominal aorta. Cash, checks and credit cards accepted. Appointments are required and may be made by calling 1-888-377-KDMC. Participants receive their results on the day of the exam to take with them to their family physician or care provider.