Welcome to nephrologist Swathi Pullela, D.O.
Category: News
Posted On:
Written By:

Tammi Holbrook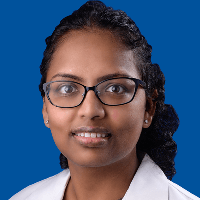 King's Daughters welcomes nephrologist Swathi Pullela, D.O., to KDMS — Nephrology, joining nephrologists James Egel, M.D.; Donald Hammonds, D.O.; Michael Kasey, D.O.; Jonathan Kendall, M.D.; Ryann Pangan, M.D.; Charbel Salem, M.D.; and nurse practitioners Brian Guaze and Heather Roth.
Pullela earned her medical degree from the College of Osteopathic Medicine, Michigan State University, East Lansing, Mich., and completed internal medicine residency at St. John Providence Hospital, Southfield, Mich. She completed her nephrology fellowship at St. John Hospital Medical Center, Detroit, Mich. She is board certified by the American Board of Internal Medicine.
A nephrologist specializes in diagnosis and treatment of kidney disease.
Pullella sees patients by physician referral. For more information, please call (606) 329-9335.
King's Daughters Medical Specialties — Nephrology is located at 613 23rd St., Suite 130, Medical Plaza B, Ashland, Ky.