Rheumatologist joins staff at King's Daughters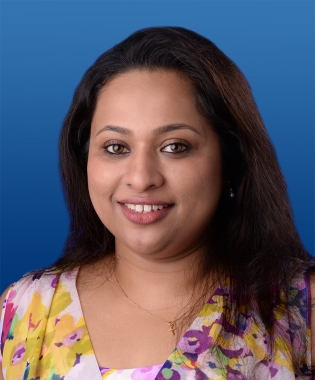 King's Daughters is pleased to welcome rheumatologist Elizabeth George, M.D., to its medical staff.
George earned her medical degree from Medical College Thiruvananthapuram in India and completed her internal medicine residency at the State University of New York, Buffalo, N.Y. Her rheumatology fellowship was completed at Columbia University in New York. George is board-certified in internal medicine.
KDMS Rheumatology is located in Suite 130 of Medical Plaza B, 613 23rd St., Ashland.
Rheumatologists specialize in the diagnosis and treatment of musculoskeletal disease and systemic autoimmune conditions that affect the joints, muscles, and bones causing pain, swelling, stiffness, and deformity. These diseases can also affect the eyes, skin, nervous system, and internal organs.
Diseases treated by rheumatologists include osteoarthritis, gout, rheumatoid arthritis, chronic back pain, tendinitis, and lupus.
For more information, please call (606) 408-7438.