Welcome to neurosurgeon Michael Weicker, M.D.
Category: News
Posted On:
Written By:

Tammi Holbrook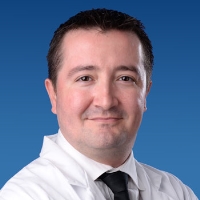 King's Daughters welcomes neurosurgeon Michael Weicker, M.D., to KDMS - Neurosurgical Specialists, 617 23rd St., Suite 400, Ashland, Ky.
Dr. Weicker received his medical degree from Columbia University College of Physicians and Surgeons, New York, N.Y. He completed his residencies in neurosurgery at Wake Forest University Baptist Medical Center, Winston-Salem, N.C., at at Albert Einstein College of Medicine, Montefiore Medical Center, Bronx, N.Y. Dr. Weicker completed his fellowship in spinal oncology and complex spine at The Ohio State University, Columbus, Ohio.