100 Pints 100 Years blood drive is July 12
The American Red Cross is marking 100 years of service to the Ashland community! In celebration, the Red Cross and King's Daughters will hold a special blood drive from 7 a.m. to 2 p.m. Wednesday, July 12, 100 Pints for 100 years!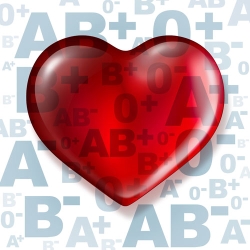 The first 100 successful donations will receive a free commemorative centennial T-shirt, donated by Area Advertising.
100 Pints for 100 Years takes place in the Health Education Center at King's Daughters Medical Center, which is located on the lower level of the Lexington Avenue Parking Garage.
The drive coincides with a time of urgent need throughout the U.S. Summer is typically a period of lower donations as people vacation but greater demand. According to the Red Cross, blood is being distributed to hospitals as fast as it is being donated.
The ONLY way to meet the need is for people to step up and donate. If you've given in the past but have dropped off, now's the time to get back into the habit. If you've only thought about giving, now's the time to follow through on those altruistic instincts.
Blood donors also will receive a 10 percent off coupon for purchases at King's Daughters Home Medical Equipment store on Winchester Avenue. The coupon cannot be used in conjunction with insurance or toward deductibles/co-pays.
Appointments can be made on the American Red Cross website,
redcrossblood.org
or by calling 1-800-RED-CROSS.