When a headache is more than just a headache
More than 3 million Americans live with chronic migraine – a neurological condition that is much more than just a headache.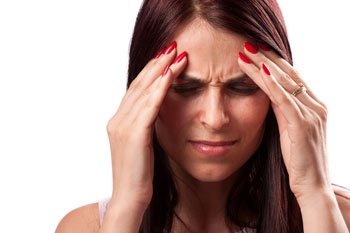 They experience 15 or more headache days a month, with each headache lasting four or more hours per day. In addition to pain, sufferers may experience sensitivity to light and sound, changes in vision, touch and speech, and nausea/vomiting.
Chronic migraine can be debilitating: people with the condition miss an average of 63 days of work, school and time with family every three months.
There are a variety of medications used to treat migraine headaches, and many sufferers find relief from these treatments. These strategies focus on treating migraine once they start, or when the patient first begins to experience signs of migraine. However, for some patients the available medications don't work well or have side-effects that are unacceptable to the patient.
King's Daughters Headache Clinic – neurologists Omar Elghawanmeh, M.D., and Tanya Warwick, M.D. – may be able to help, with Botox injections for chronic migraine. Botox treatment is different from other available medications because it works to prevent headaches before they start.
During the initial Clinic visit, the physician discusses the patient's symptoms and location of headaches to diagnose the headache being experienced. If it's determined that the headaches are truly chronic migraine, then Botox treatment may be initiated.
King's Daughters Headache Clinic accepts both self-referred and provider-referred patients. "Patients with a physician referral, and a documented history of migraine treatment, may be able to receive Botox treatment at their initial visit," said Polly Hunt, R.N., King's Daughters neuromedicine.
"For those who self-refer, our neurologists will do a complete workup to ensure their headaches can actually benefit from Botox treatment," she said. Botox has been approved by the FDA for treatment of chronic migraines. It has not been proven effective for treatment of other types of headache. For those with non-migraine headaches, other medications and treatments may be tried.
Botox treatment is covered under most insurance plans; pre-certification is required. For more information about the Headache Clinic at King's Daughters, please call King's Daughters Neurology at (606) 408-2820.