Free joint pain screening Nov. 30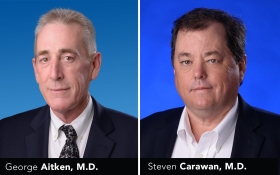 Injury, arthritis, illness or normal wear and tear can cause joint pain. Screenings allow our joint care team to diagnose the cause of your pain and determine a treatment plan that meets your needs.
King's Daughters is offering a free joint pain screening 4 to 7 p.m. Thursday, Nov. 30 at Outpatient Services Center, 480 23rd St., Ashland.
Non-invasive screenings will be performed by orthopedic and physical therapy staff. Orthopedic surgeons George Aitken, M.D. and Steven Carawan, M.D. will discuss and make recommendations. Non-invasive screenings include knees, hips, shoulders and other joints.