Family physician joins Prestonsburg office
Family physician Kate Tackett, D.O., has joined King's Daughters Primary Care Prestonsburg, 1279 Old Abbott Mountain Road.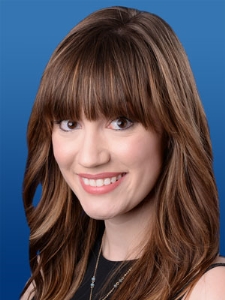 Tackett earned her medical degree from the University of Pikeville Kentucky College of Osteopathic Medicine in 2014 and completed her family medicine residency at Pikeville Medical Center in 2017.
She joins family physicians Ashley Adams, D.O., Clayton Bowman, D.O., and Jon Tackett, D.O., and physician assistant Kelley Cochran, PA-C, in providing primary care services to the people of Prestonsburg and surrounding areas.
Family physicians deliver a range of acute, chronic and preventive medical care services. They diagnose and treat illnesses and injuries, provide preventive care, including routine checkups, health-risk assessments, immunization and screening tests, and personalized counseling on maintaining a healthy lifestyle. Family physicians also manage chronic illness, often coordinating care provided by other subspecialists.
New patients are welcome. For more information or to schedule, please call the practice at (606) 886-1260.