Orthopedic surgeon Dr. Aitken accepting new patients in Flatwoods; offers free joint screening June 21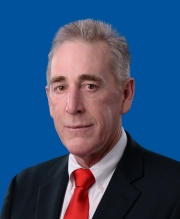 Beginning in June, King's Daughters orthopedic surgeon George Aitken, M.D., is accepting new patients at Flatwoods Medical Specialties, 1109 Bellefonte Road, Flatwoods; and is offering a FREE joint pain screening beginning at 4 p.m. Thursday, June 21.
Non-invasive screening includes
• Knees
• Hips
• Shoulders
• Other joints
Appointments are required for the joint pain screening to 1-888-377-KDMC (5362). Outside normal business hours, please leave your name and a daytime phone number where we can reach you.
For more than 20 years, Dr. Aitken has cared for patients in Ashland and surrounding areas. He values his patients and is looking forward to caring for them at a new location in Flatwoods.
Dr. Aitken specializes in orthopedic surgeries including
Total joint replacement: hip and knee
ACL
Ankle
Arthritis
Carpal tunnel
Fracture care
Sprains
Strains
Torn ligaments
Dr. Aitken also sees patients at King's Daughters Orthopedics and Sports Medicine, 613 23rd St., Suite G30, Ashland. To make an appointment with Dr. Aitken in Ashland or Flatwoods, please call (606) 327-0036.