Call 988 for mental health crisis
On July 16, the U.S. will fully transition to a new, three-digit number for individuals in mental health crisis: 988. It's more than just an easy-to-remember number – it's a direct connection to compassionate accessible care and support for anyone experiencing mental health-related distress – whether that is thoughts of suicide, mental health or substance use crisis, or any other kind of emotional distress.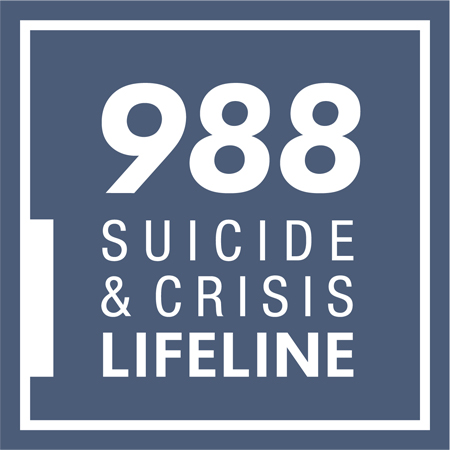 People can also dial 988 if they are worried about a loved one who may need crisis support.
988 is available in our area now. You can call, text or chat using 988. Help will be there. No matter where you live, you can reach a trained crisis counselor who can help.
Why 988?
America is experiencing a mental health crisis. But it's not irreversible.
The suicide rate has climbed nearly 30% since 1999 and has increased in 49 out of 50 states during the past decade.
From 2016-2017 alone, there was a 10% increase in suicides of young people between the ages of 15 and 24 in the U.S.
About 1 in 5 people above the age of 12 has a mental health condition in the U.S.
Suicide is the second-leading cause of death among young people, and the 10th leading cause of death in the U.S.
Suicide is most often preventable. For every person who dies by suicide annually, there are 316 people who seriously consider suicide but do not kill themselves. More than 90% of people who attempt suicide go on to live out their lives.
When you've got a police, fire or medical emergency, you call 911.
Now, when you have an urgent mental health need, you'll call 988.