November is American Diabetes Month: Eat well and stop diabetes!
Category: News
Posted On:
Written By:

Jennifer Fields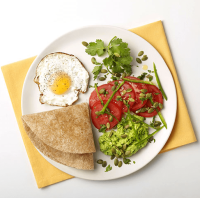 King's Daughters presents the American Diabetes Association's
Eat Well, America and Stop Diabetes!
This week starts with healthy breakfast ideas. Try Sunny Fried Egg and Avocado Quesadillas or Quinoa Breakfast Bowl with Blueberries and Walnuts. Cookbook author Rondaldo Linares shares his recipes for breakfast and beyond.
Don't forget to check out the sections on Planning, Shopping, Cooking and Eating. The videos are easy to follow, short and to the point. Click to begin your journey to Healthy Eating!