Hospitalists achieve certification
Category: News
Posted On:
Written By:

Tammi Holbrook
Congratulations to King's Daughters hospitalists Allen Cochran, M.D., and Kayla Lundsten, M.D., for achieving certification by the American Board of Internal Medicine.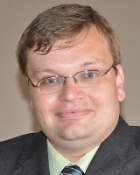 Cochran earned his medical degree at Northeastern Ohio Universities College of Medicine, Rootstown, Ohio, and completed residency at Forum Health at Northside Medical Center, Youngstown, Ohio.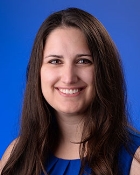 Lundsten earned her medical degree at the University of Louisville School of Medicine, Louisville, Ky., and completed residency at The Ohio State University Department of Internal Medicine, Columbus, Ohio.
A hospitalist is a physician whose primary focus is the general medical care of hospitalized patients. The hospitalist can be involved patient care, teaching, research and leadership related to hospital medicine.
An internal medicine specialist is trained in the prevention, diagnosis and treatment of adult diseases.