King's Daughters welcomes hospitalist James C. Goetz, M.D.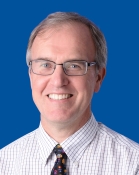 King's Daughters welcomes James C. Goetz, M.D., to its team of hospitalists providing inpatient care.
Goetz earned his medical degree, and completed internship and residency from the Medical College of Ohio, Toledo, Ohio. He is board by the American Board of Internal Medicine.
Previously, Dr. Goetz was associated with Huntington Internal Medicine Group in Huntington, W.Va.
A hospitalist is a physician whose primary professional focus is the general medical care of hospitalized patients.