Why is my cholesterol so high?
Your cholesterol levels are determined by a number of things, some that you can control, and some that you cannot.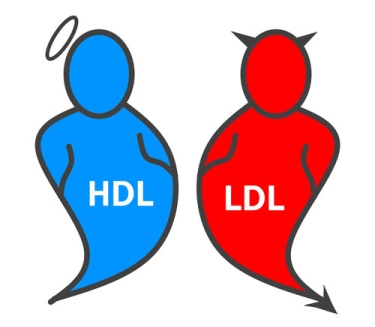 Those you can't do anything about include genetics, age and gender. High blood cholesterol can run in families, so your high cholesterol may be something handed down to you. However, the chance that your high cholesterol is due solely to family genetics is remote. Blood cholesterol levels typically start to increase beginning around the age of 20 and continue to rise until age 60 or 65. Before age 50, men usually have higher cholesterol levels. After age 50, or menopause, women have higher LDL (bad cholesterol) levels.
Things you can do to control cholesterol levels:
Watch what you eat. Diets that include a lot of saturated fat (found in meats); trans fats (foods made with hydrogenated oils such as margarine and processed foods); and cholesterol (from animal products) may raise your blood cholesterol levels. Of the three, saturated fats have the greatest impact on LDL levels.
Maintain a healthy weight. Excess weight increases your LDL cholesterol levels; decreases HDL (good) cholesterol; and raises triglycerides.
Get active. A sedentary lifestyle can raise LDL and lower HDL. Regular physical activity (30 minutes a day most days of the week) can help you lose weight and thus improve your LDL-HDL ratio.
Know your cholesterol profile
In addition to free screenings for total cholesterol, King's Daughters offers a low-cost blood profile program that will provide you with your total cholesterol, LDL, HDL and triglyceride levels (and other important indicators). The cost is just $25. To view upcoming screenings, click on "Events" on our home page and select Screenings.
Managing cholesterol and triglyceride levels is essential to ensuring good heart and vascular health. King's Daughters cardiologists offer appointments within 48 hours at their offices in Ashland (606-324-4745); Portsmouth (740-353-8100); and Prestonsburg (606-886-0892).