Low-Cost Blood Profile Screening is Feb. 24
Many physicians and healthcare providers recommend that patients receive routing blood screening to monitor health, check medication effectiveness or monitor blood sugar levels.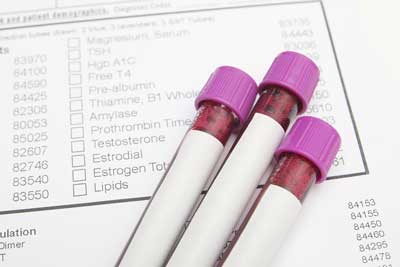 Unfortunately, for many patients, the cost of these screenings isn't covered by insurance … or deductibles and co-pays make it unaffordable. King's Daughters is pleased to provide a lower cost alternative for these patients: The Low-Cost Blood Profile Screening and A1C testing.
The lab screenings will be offered from 8 to 11 a.m. Friday, Feb. 24 at King's Daughters Center for Advanced Imaging, 2225 Central Ave., Ashland.
The Low-Cost Blood Profile includes a complete blood count; comprehensive metabolic panel; lipid profile (LDL, HDL, total cholesterol and triglycerides); and thyroid stimulating hormone levels. Total cost for the battery of tests is just $25. No appointment is needed, but fasting is required.
King's Daughters also is also making the A1C screening test, which monitors blood sugar levels over a period of time, available for just $5. Participation in the LCBP is not required for the A1C testing. Fasting is required.
Cash, checks and credit cards are welcome. Insurance cannot be billed for the screenings. For more information about the tests, results reporting to check availability on other dates or locations, please visit our website at kdmc.com/screenings.