Neurologist earns subspecialty certification
Congratulations to King's Daughters neurologist Omar Elghawanmeh, M.D., who has recently received subspecialty certification in epilepsy from the American Board of Psychiatry and Neurology.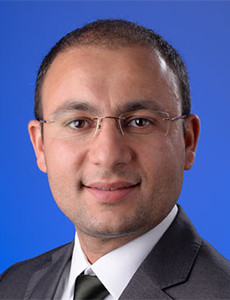 Epilepsy is the fourth-most common neurological disorder and affects people of all ages. It is characterized by unpredictable seizures and can cause other health problems.
Elghawanmeh completed his neurology residency at Texas Tech University, Lubbock and fellowships in clinical neurophysiology and epilepsy at the University of Texas Southwestern University, Dallas.
In addition to the new certification, Elghawanmeh holds primary certification in neurology and subspecialty certification in clinical neurophysiology.
Elghawanmeh is associated with King's Daughters Medical Specialties Neurology, 617 23
rd
St., Suite 400, Ashland. Patients are seen by physician referral. For more information, please call the practice at (606) 408-2840.