King's Daughters welcomes family physician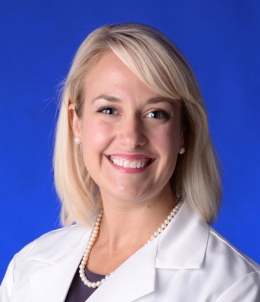 King's Daughters welcomes family physician Robin Tolbert, D.O., to its Family Care Center at Cedar Knoll, 10650 U.S. Route 60, Ashland.
Tolbert earned her medical degree from the West Virginia School of Osteopathic Medicine in Lewisburg, W.Va., and completed her family medicine residency at Joan C. Edwards School of Medicine Marshall University, Huntington, W.Va.
Previously, Tolbert was on staff at Holzer Health System in Gallipolis, Ohio.
Tolbert is board certified by the American Academy of Family Medicine. Tolbert is a member of the American Academy of Family Physicians, the American Osteopathic Association and the American College of Physicians. In 2014, she was nominated to the Marshall University Gold Humanism Honor Society, a recognition of her compassionate patient care, integrity, excellence, compassion, altruism, respect and empathy.
Tolbert joins nurse practitioners Lee Ann Carter, Jayne Estepp and Emily Sargent in providing care to children, adolescents, and adults at the Cedar Knoll office. New patients are welcome. For more information or to schedule an appointment, please call (606) 408-6301.