Nutrition Month: Give Cauliflower Rice a Try
Food trends come and go like the changing tide. Most of the time we're happy when they go, but in the case of cauliflower rice we're very happy that it's here.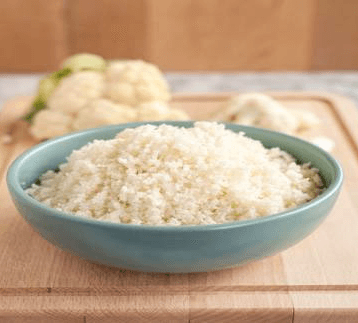 Despite what it sounds like, cauliflower rice is not another spaghetti squash. Trying to replace pasta is an almost impossible feat. That's not to say that cauliflower rice could pass as rice in a taste test -it is after all finely grated cauliflower - but it does not seem to disappoint.
Cauliflower rice can be crunchy when served raw in a salad; it can be light and fluffy when cooked, and tender and chewy like rice. It's one of those things you have to just try in order to believe.
Not only is cauliflower rice a healthy addition to your fork, it's also really easy to make -especially if you have a food processor.
Cauliflower along with Brussels sprouts are definitely starting to make their way into the same place kale was four years ago. Cauliflower is being used in place of traditional mashed potatoes, pizza crust, and so much more. It's such a neutral vegetable that you can put a lot of different flavors and usages to it. Skeptical?
Visit King's Daughters Parkview Café on Friday, March 10 to give it a try! The Café will be serving Asian Brussels Sprout Cauliflower Rice at the entrée station. Remember small changes, made over time, can add up.
For National Nutrition Month 2017, the Academy of Nutrition and Dietetics urges us to start small – one forkful at a time, and "Put Your Best Fork Forward." During this month, King's Daughters food service team will strive to raise awareness about the importance of making smart food choices and developing sound eating and physical activity habits.