Knowing your risk keeps options open
Chesapeake, Ohio, resident Jennifer Eaves was pregnant when she first discovered the lump under her left arm. She thought it unusual, but then, pregnancy does all kinds of strange things to a woman's body.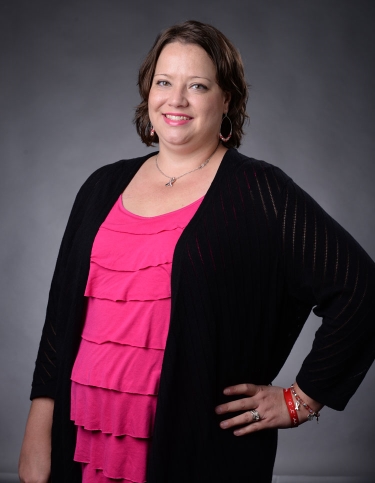 In all the excitement of pregnancy, it wasn't hard to put the lump out of her mind. Samuel arrived in October 2012 and the pace of life accelerated.
In March 2013, Jennifer's brother was hospitalized at the University of Kentucky. Jennifer was spending a lot of time with him, sleeping over in the room as he struggled to get well. She missed her regular appointment with ob/gyn Tony Dotson, D.O.
Sleeping in a hospital room is never comfortable, but Jennifer realized she was having a lot of pain in her left breast, especially when she lay on that side. A red area had appeared above the breast.
She called Dr. Dotson and got in for an exam. Jennifer was just 31 years old, not at the age yet for an annual mammogram. She had only a sketchy history of cancer in her family: a grandmother and great-grandmother had died of kidney cancer; two half sisters somewhere on her grandfather's side had had breast cancer.
It was a Thursday when Jennifer had a diagnostic mammogram, ultrasound and a needle biopsy. The following Monday, her doctor's office called her in to share the results. She knew it couldn't be good news. It wasn't: She had two tumors in her left breast and one in her left armpit.
The diagnosis was Stage III breast cancer. Testing revealed she had a type of cancer referred to as "triple negative." Only about 15 to 20 percent of breast cancers are this type. Triple negative means the cancer cells tested negative for three receptors usually found on breast cancer cells: the estrogen receptor (ER), the progesterone receptor (PR) and the human epidermal growth factor (HER-2). When this occurs, treatment options are more limited.
Dr. Dotson referred Jennifer to a breast surgeon, but the tumors were too large to operate. So Jennifer underwent eight cycles of chemotherapy, beginning in September, to shrink their size. After chemo, she had a double mastectomy and then radiation therapy. Later, she had a hysterectomy.
"This was a very difficult time for all of my family," Jennifer recalls. "My brother was in the hospital at UK with a rare pneumonia. It was very touch-and-go and he really needed a lung transplant." After 50 days at UK, he passed away.
"The same month he passed away, I had to tell my parents I had breast cancer. You can imagine how hard that was. They totally lost it. Sam was just six months old." Jennifer completed her radiation treatments in early 2014.
After the diagnosis, both Jennifer's mother and aunt were diagnosed with breast cancer. "By the time they found my aunt's cancer, it was in her spine. She only lived six months after that." Her cousins both had genetic testing and were found to have the breast cancer gene. Both are taking steps to reduce their risk.
It would be nice to share that Jennifer's breast cancer journey ends here. It does not.
Last fall, Jennifer, her husband Brad and 4-year-old Sam went to Disney World. One night, as she was soothing Sam for bed, he began to rub her neck. She realized it was sore. The next day she found two lumps. "When you have cancer one time, you are scared to death about everything," Jennifer says, "You instantly think O Lord, is it back?"
This time the cancer was not triple negative. "This was actually fortunate," she says, "because it gave us more treatment options." Since October, Jennifer has been on a variety of chemotherapy regimens, moving from one to another as each stopped working.
This April, she enrolled in a PARP Inhibitor clinical trial. Now on her seventh cycle of treatment, scans in July showed no new tumors and that existing tumors in her hips, rib and pelvis have shrunk. "It seems to be working," she says, "and the doctors say they believe PARP is going to become the standard of care for breast cancer."
While Jennifer is thankful to be in the trial, she wishes she had known she was at risk before her diagnosis. She advocates genetic testing and preventive surgery for those carrying the breast cancer gene. "If I had known I was at risk, I would have taken the measures. Knowing gives you options," she says.
"Once you are diagnosed, you lose all of those options."