Survivor's advice: Keep people around who love you
In January 2016, Christy Shears, 58, had a mammogram. The results were normal, nothing suspicious showed up on the films.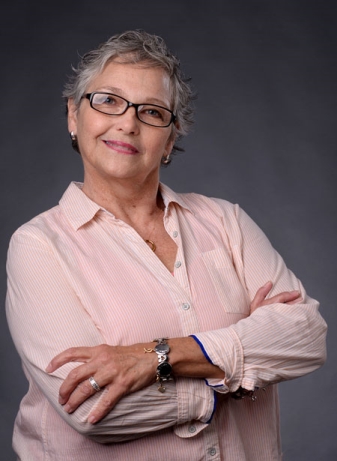 Just five months later, Christy was diagnosed with a particularly aggressive form of breast cancer, invasive lobular carcinoma, or ILC. Taking a bath in March, she felt something unusual in her right breast. It was concerning, but life intervened – her stepson had died suddenly of a heart attack and her husband was admitted to the ICU on the day of the funeral.
Neither Christy nor her husband forgot about that suspicious area. She saw her primary care provider, nurse practitioner Stephen Perkey, APRN, who sent her for a biopsy at King's Daughters Breast Care Center. Radiologist Robert Penkava, M.D., performed the procedure.
A few days later, Christy received a call from the Burlington Family Care Center, asking her to come in to talk about her test results. "I've been a patient there for a long time and they are like family to me," Christy says. "When I went in, one of the team members had tears in her eyes." She asked Stephen the diagnosis. "I don't remember anything after that," she says. "I don't even know how I got home."
ILC is an aggressive form of breast cancer that often doesn't show up in mammograms. ILC presents more as thickened or hardened tissue, usually in the nipple area. The skin or nipple may appear to be dimpled. Her cancer was staged at IIA.
The staging left her with some options. She would need surgery and radiation, but chemotherapy was "a gray area." Less than a stage II and chemo isn't required; greater than stage II, it is. "I really didn't want to do chemo because (it) would be a confirmation that I was sick. I didn't want to admit it."
Ultimately, Christy had surgery, then chemo and then radiation. She completed her treatments in December 2016. It was a hard road, especially the Neulasta injections, which trigger the growth of white blood cells, helping to reduce the risk of infection during chemotherapy.
In July, Christy's mother, who had been battling Alzheimer's disease, took ill and had to be hospitalized. On July 5, while Christy was receiving an infusion, she received a call from her sister: Their mother had cancer, too. The infusion therapy team put Christy in a wheelchair and took her to see her mother in the hospital. Christy's mother passed away July 15 in hospice.
"That was so hard. I knew my mom was dying but the Neulasta was killing me. My sister had to step in, and that was a blessing," she says. "Mom and I were really close, but my mom and sister were not. God had to remove me from the equation so they could reconcile."
After her mother passed away, Christy wanted to quit her treatments. "I was just so sick. I couldn't even take a bath." Her niece came to her home and bathed her, "one of the most humbling things I have ever experienced." As her niece was leaving, she told Christy, "I love you bunches and bunches." It was the same thing her mother had told repeatedly over the years.
"I knew mom was looking over me and I had to fight."
Christy is thankful for all of the people who have shown her love and support through her struggles. "The only way you can get through any disease," Christy says, "is to have people around you who love you. I had the best support system."
She still feels some of the side effects of treatment, especially something she calls "chemo brain." But, she remains upbeat. "It takes a long time to get comfortable with yourself. I didn't think it would take me 58 years, but I am finally there. And I'm going to smile in spite of it all."