What do you know about Sudden Cardiac Arrest?
Everyone knows about heart attack … but few know about a condition called Sudden Cardiac Arrest. Or, if they have heard the term, they think it's the same as a heart attack.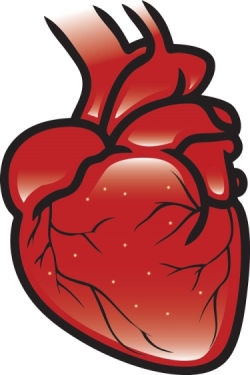 It isn't. A heart attack occurs when blood flow to the heart muscle is slowed or blocked. Sudden Cardiac Arrest occurs when the heart stops beating, suddenly and without warning. If this happens, blood flow to the brain and other vital organs stops. SCA is caused by a structural or electrical problem in the heart. It can also be brought about by an infection or severe blow to the chest.
SCA is a leading cause of death in the U.S., responsible for more than 350,000 deaths each year. Anyone can experience Sudden Cardiac Arrest, including infants, children, teens, young adults and people in their 30s and 40s who have no sign of heart disease, as well as more mature adults.
Only 5 percent of people who suffer a sudden cardiac arrest outside the hospital setting survive.
To survive SCA, the victim must receive life-saving defibrillation from an automated external defibrillator (AED) within the first four to six minutes. Every minute that passes without a shock from an AED cuts the chance of survival by 10 percent. Hands-only CPR can be a bridge to life until an AED arrives.
Risk factors for heart rhythm disorders, including SCA:
Coronary artery disease (blockages in the arteries that serve the heart muscle)
High blood pressure
Diabetes
Smoking
High cholesterol
Obesity/overweight
High-fat diet
Excessive use of alcohol
Drug abuse
Stress
Family history of heart disease
Advancing age
Sleep apnea
Certain over-the-counter and prescription medications, dietary supplements and herbal remedies
King's Daughters heart team includes specially trained cardiologists – called electrophysiologists – who specialize in the treatment of the electrical system of the heart. Our EP physicians see patients in Ashland, Grayson, Louisa, and Prestonsburg, Ky., and in Portsmouth, Ohio.
The Heart Rhythm Society has put together a brief online risk assessment which can be found at www.scarisk.org.