Seizure specialty clinic opens at King's Daughters Ohio
King's Daughters is pleased to announce the opening of a Seizure Specialty Clinic and Epilepsy Monitoring Unit at King's Daughters Medical Center Ohio in Portsmouth.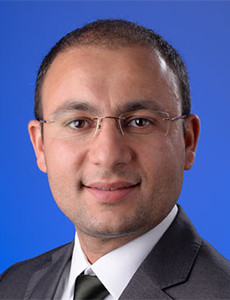 The clinic and EMU are under the direction of epilepsy specialist Omar Elghawanmeh, M.D., who also directs the EMU at KDMC in Ashland.
Patients with seizure conditions are seen in the clinic and evaluated to determine the need for long-term EEG monitoring under the care of a seizure specialist. Seizure conditions seen include:
Tonic-clonic generalized seizures
Absence / petit mal / stare off seizures
Partial complex seizures
Focal seizures
Psychogenic seizures
Seizures refractory to medication
Spells of unknown etiology
Patients with episodes of syncope (loss of consciousness), may be referred to the clinic after heart-related conditions have been ruled out.
Adult and pediatric patients above the age of 13 are seen in the clinic. A physician referral is necessary.
Patients suffering from seizures may be admitted to the EMU unit for up to five days, during which time they undergo continuous EEG monitoring as well as audio and video recording. The data gathered facilitates accurate characterization and diagnosis of seizure episodes or spells, leading to more successful treatment.
"While the public tends to believe that anyone who has a seizure must have epilepsy, that's not necessarily true," said Polly Hunt, RN, senior practice manager for neurology. "Anyone can have a seizure under the right conditions. And there are a variety of conditions that can cause an individual to have a seizure."
Dr. Elghawanmeh is board certified by the American Board of Psychiatry and Neurology and holds subspecialty certification in epilepsy and clinical neurophysiology. He completed his neurology residency at Texas Tech University in Lubbock, and fellowships in clinical neurophysiology and epilepsy at the University of Texas Southwestern University in Dallas. He has been a member of King's Daughters medical staff since 2016, and established King's Daughters first EMU in Ashland in 2017.
Dr. Elghawanmeh sees patients in both Portsmouth and Ashland. For more information, please call King's Daughters Neurology at (606) 408-2820.