Two construction projects to augment inpatient nursing care, upgrade surgical instrument processing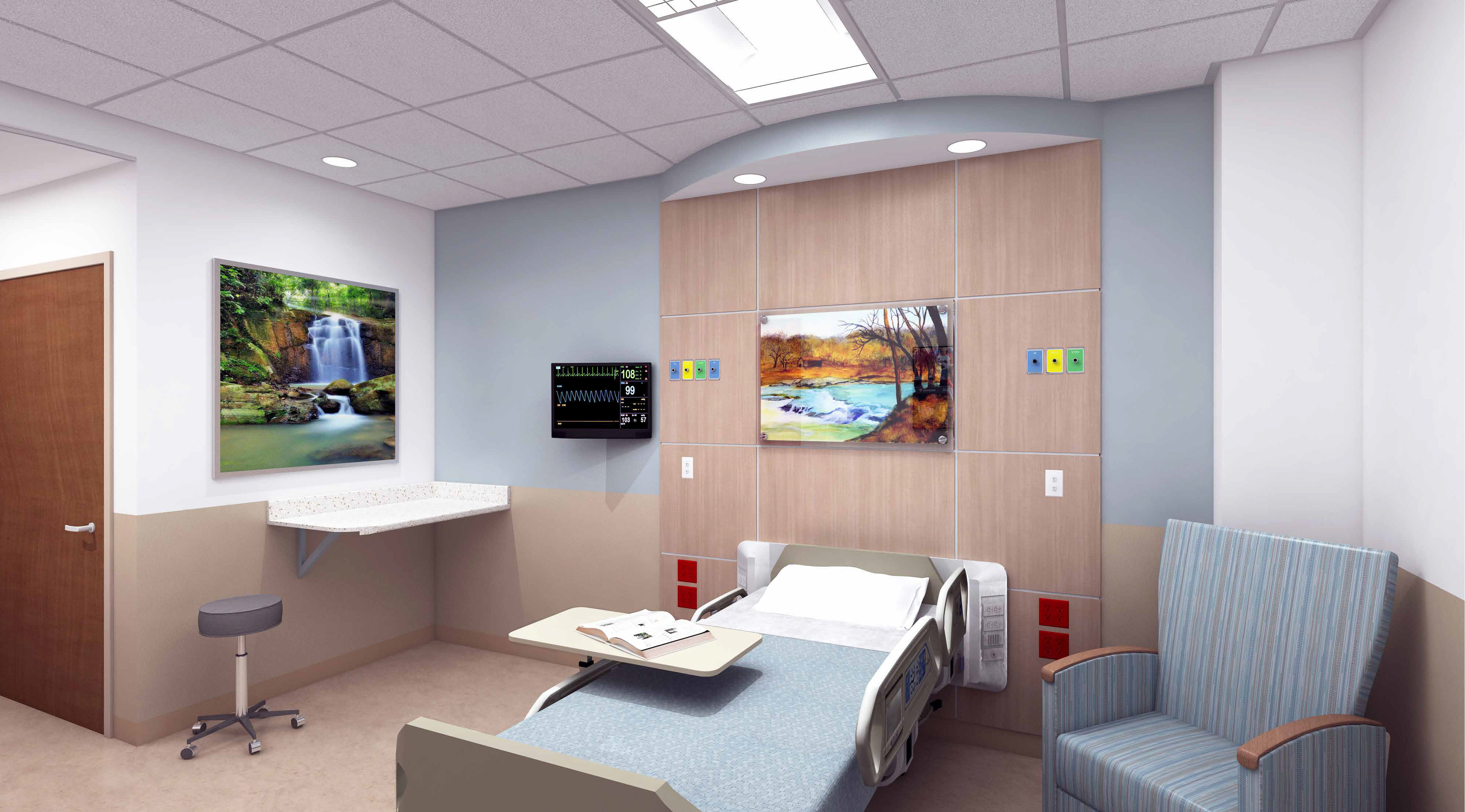 Two construction projects to augment inpatient nursing care, upgrade surgical instrument processing
King's Daughters Medical Center is underway with two Ashland campus construction projects that will improve access to world-class healthcare while making a more than $22 million investment in the local community.
The first project will add two nursing units to the sixth floor of Parkview Patient Tower 2. When Tower 2 opened in 2006, it included four floors. A later project added two additional floors including a shelled sixth floor that would be ready for future expansion.
The Respiratory Step Down nursing unit will relocate and have a new, 26-bed home on the sixth floor when construction is completed in Summer 2022. Every room will be private.
Another new, 10-bed, all-private nursing unit will open as well – with every patient room equipped for negative air pressure. These specially-built rooms have lower air pressure than the outside hallway, keeping potentially contaminated air or other dangerous particles in the room.
The $10.8 million project is slated to open in Summer 2022.
A new Central Sterile processing area
Work will begin in early 2022 on a new area for Central Sterile processing. This vital, behind-the-scenes service is provided by technicians responsible for decontaminating, cleaning, processing, assembling, sterilizing, storing and distributing the medical devices and supplies needed in patient care, especially during surgery.
The King's Daughters Central Sterile team processed nearly two million pieces of medical equipment in Fiscal Year 2021, a 17 percent increase from the previous year.
The project is scheduled to be completed in late 2022 or early 2023.
An investment in local professionals
A unique aspect of these projects is the use of local contractors and tradespeople.
Ashland-based W.B. Fosson is the main contractor, with collaboration from several other regional businesses, including:
Aero Fab from Huntington, W.Va. – mechanical work
Cornerstone Interiors from Charleston, W.Va. - drywall installation
Mason and Barry, Inc. from St. Albans, W.Va. - heating, ventilation and air conditioning (HVAC)
West End Electrical from Portsmouth, Ohio - electrical work
W.B. Fosson construction manager Mike Gullett said, "King's Daughters gave us a goal to keep these projects as local as possible. We estimate these projects will employ 100 to 200 construction workers, which will positively impact 5,000 to 6,000 people in our communities. Keeping this work local is a great boost for the economy."