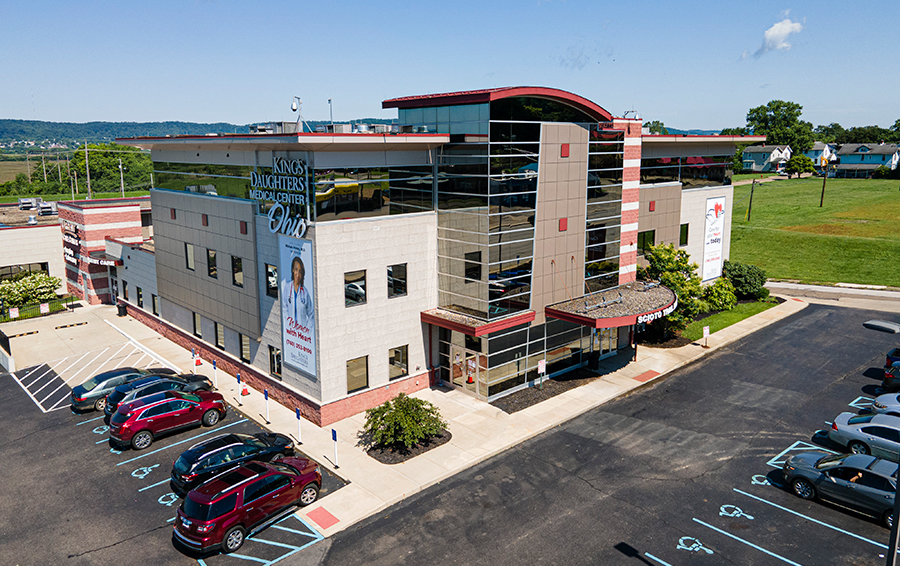 Welcome to King's Daughters Ohio
At King's Daughters Medical Center Ohio, we specialize in providing personal, one-to-one care.
Our modern, convenient facility is large enough to provide a broad range of services, yet small enough to sustain an atmosphere of welcome, hospitality, and attentiveness.
Conveniently located at 2001 Scioto Trail, Portsmouth, we provide high-quality advanced care that helps patients get back to the things they love quickly and comfortably.
Our services include:
Cardiology
Digestive health
Imaging & diagnostic services
Interventional Spine
Oncology/Cancer Care
Primary care
Surgical care: General Surgery, Orthopedics, Plastic & Reconstructive Surgery; Urology; Vascular Surgery
Urgent/Emergent Care
NewVision Withdrawal Management
King's Daughters Medical Center Ohio is pleased to work with NewVision Withdrawal Management to offer inpatient care for adults who are currently experiencing active or impending withdrawal symptoms from certain drugs. The medically supervised hospital stay for inpatient stabilization typically lasts three days. The inpatient stay includes the following:
Pre-Screening
Assessment
Admission
Medical Stabilization
Appropriate Discharge Planning
For more information about the NewVision Withdrawal Management program, click the NewVision button at right.