Chiropractic Services
Chiropractors use non-invasive approaches, including manipulations or chiropractic adjustments, to care for patients with a wide range of injuries and disorders of the musculoskeletal system involving the muscles, ligaments and joints.
Chiropractic treatment for injuries can help improve range of motion by alleviating stiffness and pain; reduce the use of medication for pain management; and improve muscle tone and blood flow to injured areas. Depending on the severity of the injury, it could even be an alternative treatment to surgery.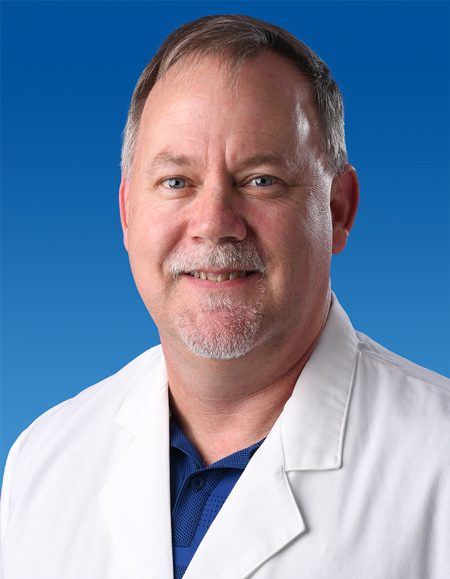 Chiropractor William Nichols, D.C., works with our interventional spine team to help chronic pain patients live as full a life as possible while managing symptoms and discomfort. Prior to joining King's Daughters in 2020, Dr. Nichols owned and operated Nichols Chiropractic, where he served the chiropractic needs of the community for more than 21 years. Dr. Nichols earned his doctorate of chiropractic from the Palmer College of Chiropractic, Davenport, Iowa. He is board certified by the American Chiropractic Board of Sports Physicians.
Dr. Nichols is an Assistant Professor of Orthopaedic Surgery at the Marshall University Joan C. Edwards School of Medicine; serves as team chiropractor for Marshall University athletics and Kentucky Christian University athletics; and is the team doctor for Boyd County and Rock Hill Schools athletics. Additionally, Dr. Nichols works with the United States Olympic Committee in the sports medicine division providing medical support and coverage for Team USA.
His services include:
Evaluation and treatment
Adjustments and manipulations
Manual therapy
Heat and ice therapy
Dry needling
Massage therapy
Referrals are not required for chiropractic services. For more information, call (606) 408-1290.