King's Daughters Home Medical Equipment offers Lifeline medical alert system
Category: News
Posted On:
Written By:

Tammi Holbrook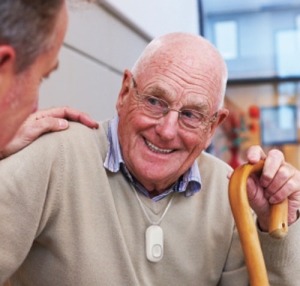 King's Daughters Home Medical Equipment now is offering the Philips Lifeline medical alert system that allows users to notify emergency services instantly 24/7 in the event of a fall or other medical crisis such as heart attack or stroke.
"Every second counts in getting treatment for medical emergencies," said Jaime Martinez, King's Daughters Home Medical Equipment director. "If a fall or medical emergency incapacitates you when you're alone, crucial healthcare could be dangerously delayed. With a Lifeline device, help is alerted right away when you're in trouble."
Different device and service options are available starting as low as $20 per month. The Lifeline with Auto Alert pendant provides an additional layer of protection by automatically placing a call for help if it detects a fall but the user can't push the button. "This is especially helpful if the wearer is disoriented, immobilized or unconscious," said Martinez.
King's Daughters Home Medical Equipment has two convenient locations. Call for more information about the Lifeline medical alert systems: