Welcome to general surgeon Adam Martin, M.D.
Category: News
Posted On:
Written By:

Tammi Holbrook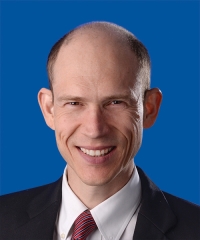 King's Daughters welcomes general surgeon Adam Martin, M.D. to its team of physicians. Martin joins King's Daughters Medical Specialties — Surgery: Kevin Miller, M.D., Greg Baker, M.D., and W. Bryan Rogers, M.D. Martin will see patients and perform procedures at King's Daughters Medical Center in Ashland, and King's Daughters Medical Center Ohio in Portsmouth.
Martin earned his medical degree at the University of Kentucky College of Medicine and completed general surgery residency at University Hospitals, Case Medical Center, Case Western Reserve University, Cleveland. Martin is board certified by the American Board of Surgery.
A general surgeon possesses knowledge of a broad spectrum of diseases that may require surgical treatment. Residency training in general surgery requires experience in all of the following content areas: alimentary tract (including bariatric surgery); abdomen and its structures; breast, skin and soft tissue; endocrine system; pediatric surgery; surgical critical care; surgical oncology; trauma/burns and emergency surgery.
New patients are welcome by referral. KDMS — Surgery office locations and phone numbers are: