King's Daughters introduces zero-interest loan program
Category: News
Posted On:
Written By:

Tammi Holbrook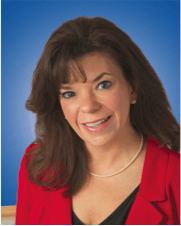 King's Daughters Health System is augmenting its new Financial Resources Center with a new, zero-interest patient loan program. The program is offered by ClearBalance®, the healthcare industry's leading provider of consumer-friendly patient loans. Patients can receive a zero-interest loan with reasonable, flexible repayment terms to pay out-of-pocket hospital expenses, including deductibles and insurance copayments.
"We understand and are committed to doing everything we can to make the care experience as stress-free as possible," says Kristie Whitlatch, president and CEO. "Our goal is to work with our patients for their better health and peace of mind. The ClearBalance program can put patients at ease knowing they can manage their healthcare finances affordably as part of their overall care experience."
Patients can enroll in the ClearBalance loan program quickly and easily—no written application is required. They can add future medical bills to their balance and even consolidate balances of immediate family members into one loan. Patients can make monthly payments online, over the phone or by mail. A patient financial services expert is available Monday through Saturday to answer questions at (606) 547-0979 or toll-free at 1-855-253-5426.
The Financial Resources Center at King's Daughters is a new way to approach financial matters in healthcare. It includes recent efforts to help people access insurance options, reduce hospital bills based on need, and now includes ClearBalance.
"We're continually adapting to the needs of our patients and community," Whitlatch says. "The ClearBalance team understands its importance to act as an extension of our health system and put patients' needs at the forefront of every interaction."
About King's Daughters
King's Daughters is a locally controlled, not-for-profit, 465-bed regional referral center, offering comprehensive cardiac, vascular, medical, surgical, maternity, pediatric, rehabilitative, psychiatric, cancer, neurological, pain care, wound care and homecare services. KDMC serves 750,000 people across several counties in eastern Kentucky, southern Ohio and western West Virginia.
About ClearBalance
ClearBalance® is the leading provider of consumer-friendly patient loan programs to U.S. hospitals and health systems. Based in San Diego, ClearBalance has served more than 3.8 million patient accounts at hundreds of healthcare organizations nationwide since 1992. ClearBalance maintains the highest loan repayment rates in the industry.