King's Daughters welcomes nurse practitioner to Urgent Care, Burlington
Category: News
Posted On:
Written By:

Tammi Holbrook
King's Daughters welcomes nurse practitioner Carla Dyer to its Urgent Care Center team in Burlington, Ohio.
Dyer earned her Doctorate of Nursing Practice from the University of Kentucky, Lexington and her Bachelor of Science in Nursing from Mountain State University, Beckley, W.Va. She is board certified by the American Academy of Nurse Practitioners.
King's Daughters Urgent Care in Burlington is open from 4 to 10 p.m. Monday through Friday, and 10 a.m. to 10 p.m. Saturday and Sunday. The center is located at 384 County Road 120 South, inside the Family Care Center.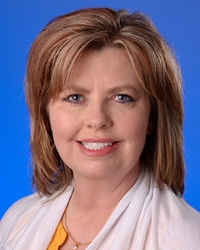 King's Daughters Urgent Care centers treat illnesses and injuries of adults and children who cannot wait for a traditional physician appointment, but do not require the services of a hospital emergency department. Patients are seen on a first-come, first-served basis; no appointment needed.
King's Daughters Urgent Care centers specialize in non life-threatening problems, including:
Sprains, strains, simple fractures
Cuts, scrapes, bruises
Allergic reactions, rashes, bites and stings
Acute management of high blood pressure
Coughs, colds, flu, asthma
Fevers
Headaches, upset stomachs
Sunburn, dehydration
Removal of foreign objects
King's Daughters operates six Urgent Care Centers throughout the region, in Ashland and Grayson, Ky., and Burlington, Jackson, Ironton and Portsmouth, Ohio.
For more information, please call (740) 894-2080.