King's Daughters opens Urgent Care in Jackson Sept. 28
Category: News
Posted On:
Written By:

Tammi Holbrook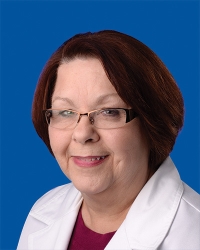 Jackson residents will have a new choice for urgent care services beginning Monday, Sept. 28. King's Daughters will offer urgent care services from its Medical Specialties practice in Jackson. Hours will be 4 to 10 p.m. Monday through Friday, and 10 a.m. to 10 p.m. Saturday and Sunday. The office is located at 14395 State Route 93.
King's Daughters Urgent Care centers treat illnesses and injuries of adults and children who cannot wait for a traditional physician appointment, but do not require the services of a hospital emergency department.
Jackson Urgent Care provider Debra King, APRN, will see patients on a first-come, first-served basis; no appointment needed. King earned her Master of Science in Family Nurse Practitioner at Ball State University, Muncie, Ind., and is certified by the American Nurses Credentialing Center.
"We are excited to be able to offer the services of both Medical Specialties and now Urgent Care to the Jackson community," said Jason Blevins, Urgent Care System clinical manager. "This extends the care we provide and enables us to be available for our patients on evenings and weekends."
King's Daughters Medical Specialties in Jackson will continue to operate as usual seeing scheduled patients from 7 a.m. to 6 p.m. Monday through Wednesday and 7 a.m. to 4:30 p.m. Thursday and Friday. Providers are Patrick Ball. D.O., Teresa Tenpenny, M.D., Stephen Owen, D.O., Russell Hartwick, D.O., and Angela Staker, APRN.
King's Daughters Urgent Care centers specialize in non life-threatening problems, including:
Sprains, strains, simple fractures
Cuts, scrapes, bruises
Allergic reactions, rashes, bites and stings
Acute management of high blood pressure
Coughs, colds, flu, asthma
Fevers, headaches, upset stomachs
Sunburn, dehydration
Removal of foreign objects
This is King's Daughters' sixth Urgent Care Center. The other centers are located in Ashland, Burlington, Ironton, Grayson and Portsmouth.