Free lunch event with blood pressure education takes place April 22
Category: News
Posted On:
Written By:

Tammi Holbrook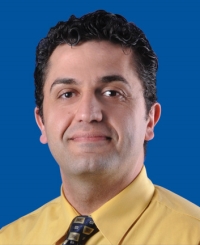 King's Daughters will host a free, educational lunch event, Food for Thought, at noon Friday, April 22 in the medical center's Health Education Center (lower level Lexington Avenue parking garage).
The luncheon will feature speaker Charbel Salem, M.D., who will discuss blood pressure goals and new hypertension guidelines.
A healthy diet, including cutting salt intake and regular exercise helps maintain a healthy blood pressure level. Managing cardiovascular disease includes controlling risk factors such as high blood pressure.
The event is free but RSVPs are required by calling (606) 408-1721 on or before April 21. Healthy lunch will be provided.