Breast Care Center earns 3-year accreditation from American College of Radiology
Category: News
Posted On:
Written By:

Tammi Holbrook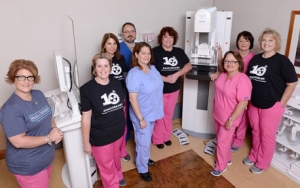 King's Daughters Breast Center has been granted three-year accreditation for breast MRI by the American College of Radiology (ACR).
The Breast Care Center has also earned accreditation in mammography, stereotactic breast biopsy and breast ultrasound from the ACR. With all four accreditations, King's Daughters' program has been designated as a Breast Center of Excellence by the ACR.
"To earn this designation, King's Daughters Breast Care Center underwent a rigorous evaluation process and review of our performance," said Doretha Pridemore, Breast Center director. "It is an honor to achieve Breast Center of Excellence designation, and we are proud of the high-level of dedication to patient care exhibited by our team."
Breast cancer continues to be an important health issue in the U.S. The American Cancer Society estimates more than 246,000 will be diagnosed with invasive breast cancer in 2016; hundreds of thousands of women with benign breast disease will require medical evaluation.
Before choosing a provider for preventive breast care or treatment of breast disease, patients can be assured they will receive the highest-quality of care by checking the accreditation status of healthcare facilities.
Radiologists Erik Fraley, M.D., and Robert Penkava, M.D., lead the breast MRI program at King's Daughters.
King's Daughters Breast Care Center offers:
Digital mammography, which utilizes a lower dose of radiation
MRI
Breast ultrasound
Minimally invasive breast biopsy and stereotactic breast biopsy
A Breast Health Nurse Navigator to connect patients who need additional evaluation or treatment with the services and physicians needed to ensure rapid diagnosis and care
The Women's Boutique with an array of merchandise and support services to help women receiving breast cancer treatment look and feel better
Women may schedule a screening mammography at King's Daughters Breast Care Center without a physician referral.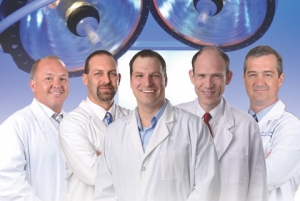 When breast cancer detection or treatment involves surgery, King's Daughters also offers an excellent team of general surgeons who can help:
Rod Tompkins, M.D.; and Timothy Wheeler, M.D. — (606) 329-2888
David Lewis, M.D.; Adam Martin, M.D.; and Kevin Miller, M.D. — (606) 408-8500.