Welcome to Matthew Harper, M.D.
Category: News
Posted On:
Written By:

Tammi Holbrook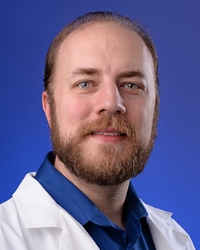 King's Daughters welcomes musculoskeletal radiologist Matthew Harper, M.D., to Ashland Radiology Associates, the group that provides radiology services at the medical center.

Harper earned his medical degree from Joan C. Edwards Marshall University School of Medicine, Huntington, W.Va., and completed diagnostic radiology residency at Department of Radiology, Geisinger Health System, Danville, Pa. He completed his musculoskeletal radiology fellowship at Department of Radiology, University of Pittsburgh, Pittsburgh, Pa.

A musculoskeletal radiologist diagnoses muscle and joint problems, using medical imaging technology. They are experts in how human bones, muscles and ligaments work together.