King's Daughters Medical Center now offers Obera intragastric balloon for weight loss
Category: News
Posted On:
Written By:

Tammi Holbrook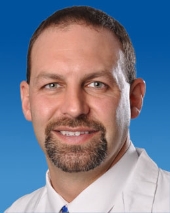 Two surgeons at King's Daughters Medical Center now offer the Orbera™ intragastric balloon to assist adult patients suffering from obesity – with a body mass index (BMI) of 30 to 40 – in losing and maintaining weight. General surgeons Rod Tompkins, M.D., and Kevin Miller, M.D., are performing the nonsurgical procedure.
The Orbera balloon is part of a comprehensive, low-cost, two-part program that includes a balloon filling space in a patient's stomach to reinforce proper portion control. The balloon is placed by the surgeon in an upper endoscopy-like procedure. It usually remains in place for six months, and removed in a similar procedure. When combined with a proper diet, exercise and counseling from weight loss experts at King's Daughters, the Orbera is an excellent weight loss alternative.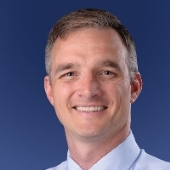 Data collected on the procedure in the U.S. clinical trial shows the average person lost more than three times the weight as compared with diet and exercise alone within six months. More than 220,000 Orbera balloons have been distributed worldwide in over 80 countries.
The Surgical Weight Loss team at King's Daughters also offers three other procedures: the gastric band, roux-en-y gastric bypass surgery, and sleeve gastrectomy. Our team of surgeons have performed over 3,000 surgeries with a constant focus on quality outcomes.
Dr. Tompkins has been performing minimally invasive surgical weight loss procedures since 2003 and is medical director of the Surgical Weight Loss program, and was integral in its inception. Dr. Miller joined the King's Daughters team in 2014. He performs surgery in Ashland at KDMC Ohio in Portsmouth.