Choose to Lose class begins Thursday, July 7
Category: News
Posted On:
Written By:

Jennifer Fields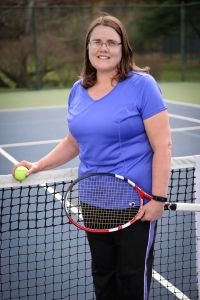 While great strides have been made in the health (and healthcare) of Americans, significant disparities remain. Education, personal choices, family 'traditions,' and even access to basic necessities like fresh food and safe water have a detrimental impact on our health.
Nearly 32 percent of adults in Kentucky are considered obese, which means they are at a high risk for developing many serious diseases, including diabetes, heart disease, stroke and cancer. A 2012-2013 Gallup Survey our region of the country — Ashland-Huntington-Ironton —the worst in the nation for overall physical health based on measurements of physical and emotional health, job satisfaction and access to basic needs.
Clearly, there is a lot that needs to be done. There is help for those who are struggling to eat healthy and exercise: Choose to Lose, a 12-week clinical weight loss program that helps participants achieve and maintain a healthy weight through lifestyle changes. The next session begins 5 p.m. Thursday, July 7 at King's Daughters Outpatient Therapy Building, 480 23rd St., Ashland. Nurse Kim Bayes, along with dietitians and health coaches, leads the comprehensive program that focuses on behavior modification, nutrition and exercise.
"Our objective is to help participants learn to make healthy food choices; and increase their physical activity and ultimately live healthy," Bayes said.
For retired Ashland resident Jennifer Phelps, 56, the program helped her kick-start a healthy life. In addition to losing 40 pounds and two dress sizes in five months, she said she has less joint pain and more energy to play tennis, a sport she has enjoyed since college.
"I have tried every diet — I would lose it and gain it right back," said Phelps, who struggled with her weight even as a basketball player at Boyd County High School. "I was skeptical at first about seeking help, but then I just decided to go for it and I am glad I did."
Choose to Lose gave Phelps the tools and group support she needed to be successful. Throughout the program she learned how to reduce fat and calorie intake by tracking food; the importance of healthy eating and meal planning; triggers of emotional eating; and how to manage stress and stay motivated.
"Jennifer has really embraced the program and understands the concept of healthy living," said Bayes.
Participants meet weekly as a group to encourage and support each other. A private weekly weigh-in occurs at the beginning of the session followed by education session and other topics such as healthy eating, exercising, stress management and behavior modification. Bayes encourages participants to continue with weekly weigh-ins after the program concludes.
"Those who participate are most successful when they utilize the weekly food and activity trackers and attend each weekly session," said Bayes. "The group support from the other participants is huge!"
The group's encouragement helped Phelps the temptations of Halloween candy, at Thanksgiving feasts and Christmas parties.
"They encouraged us to eat in moderation and exercise to burn the calories," Phelps said. "Portion control and activity are key."
Participants to meet with a health coach to tailor exercise programs to their homes, local gyms or King's Daughters community gym, a low-cost option for Choose to Lose participants. Another benefit is free use of the Ashland Area YMCA during the 12 weekly sessions.
"Now that I am retired and continue to lose weight, I can enjoy tennis once again with a group of friends," said Phelps who, along with her husband, has played tennis at the Ashland Tennis Center for more than 20 years.
"I love the way a feel now. I try on clothes and they fit," Phelps said. "I have a long way to go, but I know it's a journey. That's what the program teaches me — I am changing my lifestyle for the better and it feels good."
For more information about Choose to Lose, call Kim Bayes at (606) 408-1560.