Free educational luncheon planned for May 25
Category: News
Posted On:
Written By:

Tammi Holbrook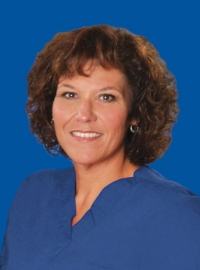 King's Daughters will host a free, educational lunch event, Food for Thought, at noon Wednesday, May 25 in the medical center's Health Education Center (lower level Lexington Avenue parking garage).
The luncheon will feature speaker Polly Hunt, R.N., stroke program coordinator at King's Daughters, who will discuss stroke signs and the importance of acting fast.
The event is free but RSVPs are required by calling (606) 408-1721. A healthy lunch will be provided.
When a stroke strikes, get to the hospital immediately. Call 9-1-1 at the very first warning sign. Because every minute lost is brain lost, don't wait more than 10 minutes. To remember stroke signs, remember FAST:
F – Face droops or paralysis, usually on one side
A – Arms weak or numb, again on one side
S – Slurred speech, blurry vision
T – Time is of the essence!